As you probably already know, I'm one of the girliest girls you'll probably ever meet. I was the same way when I was a little girl ... it's pretty much a running joke around my house that when I was born, I was wearing heels, diamond earrings, a pearl necklace, lipstick and the ever-coveted nail polish on my tiny nails...
What is it with little girls and polished nails and toes? They love it! (and they should) But, as parents, I can understand why you may be heistant to do it. That foul smell for one! You can only imagine the harsh chemicals that you are putting on those tiny nails that will eventually be where? Yes! Right in their mouths. Well, fear no more! Why? Piggy Paint™ is HERE!!

Oh, so you've never heard of Piggy Paint™? If not, then you'll definitely want to check out the site! Especially those of you with little girls that demand to have their nails and toes pretty like mommy! What makes Piggy Paint™ stand out above the rest? How about this...ALL the products (Nail polish and even the Remover) are non-toxic, odorless and kid-friendly. Their slogan is "As Natural As Mud"! Piggy Paint™ is water-based, so you can officially say goodbye to foul nail polish odors and toss your worries about inhaling toxic fumes and/or ingesting toxic chemicals! Which is a BIG problem if either you or your child bite or chew their nails!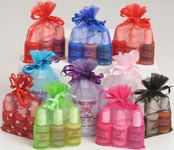 And are the POLISH COLORS ever so CUTE! You'll want them for the names alone!! I was fortunate enough to be sent the "GIRLS RULE" package by the wonderful people at Piggy Paint™ for review! How fitting! I was SO Excited to try this for many reasons. First, I LOVE having polished nails. As a matter of fact, I don't think I've EVER had naked nails in the last oh...15 to 20 years (other than to take off the old and put on the new). Oh yeah, it's a sickness...toes too!




I am happy to report that that the Piggy nail polish wears just like regular adult nailpolish Plus, The Piggy Paint™ polish remover removes nail polish every bit as effectively as toxic (Acetone Containing) polish removers, without the chemical smell and harmful effects! Want to hear more great news? Piggy Paint™uses 100% reused peanuts from their local community to ship their products! I LOVE THAT!

More Piggy Paint Product Information HERE!





Most recently Piggy Paint™ went Hollywood!! They were invited to be the feature at Tori Spelling's (Of 90210 fame) daughter, Stella's FIRST Birthday Party! It was a HUGE HIT!!

See More of Stella's Party HERE!

Now...the good news!! Piggy Paint™ has agreed to give us a $15.00 Gift-Certificate to the winner!! AND If you can't wait to WIN...then they have also graciously given us a 15% off discount just for Park-Avenue Princess Readers. Use code HI15L anytime from now until October 31st and that 15% is even good on SALE ITEMS! Another PLUS, Purchase $25.00 or More of Piggy Paint™ and your shipping is FREE!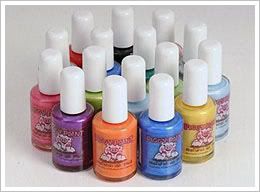 You can't go wrong with this product and I highly recommend this one for *GIRLS* of ALL ages!! Right now, I'm wearing 'Girls Rule'...tomorrow, who knows?

If you friend them on FACEBOOK or follow on TWITTER...you'll hear about secret sales like the one going on right now that's perfect for Halloween called the "Ghouls Wanna' Have Fun" pack! Awesome Halloween colors like "Sleepover" and "Mac and Cheese Please" (aka Black and Orange)...if you like softer colors there are names such as "Angel Kisses" or another favorite of mine "Glass Slippers". IF FUN is your Middle name, then I'd go with either "Ice Cream Dream" or "Dragon Tears"! All great names that I can keep around the castle!

Piggy Paint FACEBOOK & Piggy Paint on TWITTER!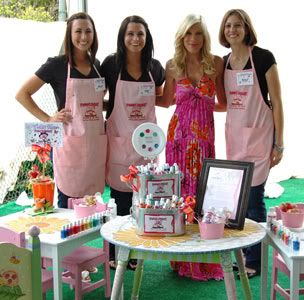 Well now you know about Piggy Paint™! Do you want to WIN? Just Follow Below!


**RULES FOR THIS GIVEAWAY**

This contest is only open to ALL followers of my blog!
So, if you're not already following, please hit the "Follow" button over to the right! (You MUST use Google Friend Connect to enter)

Next your first comment should include your FAVORITE shade of Piggy Paint! So head on over there and come back...Then, Put your name, FAVORITE COLOR and Email address in the comment box! All of the following are EXTRAS and MUST be left in SEPARATE Comments to count! It's that easy!

Shades can be found HERE!

Extra Entries

+3 if you subscribe via email
+3 if you subscribe via google reader
+5 each TWEET (Once Daily)
+10 if you follow me on Twitter (Please put your @name so I know you)
+15 if you blog about this on your blog or anywhere else (link back please)
+20 if you add my button to your blog or already have it on your blog
(Just let me know which ones you've done)
I will add (+20 points for every NEW blogger that tells me the person that sent them)
That's 20 extra points for both people!

Any Questions and/or Comments? Just post them below
or if that won't do - please feel free to e-mail me by hitting the "Contact Me" Button. That's it!

Good luck everyone and Have FUN!

ALL entries MUST be in and will close by MIDNIGHT on October 12th
and a WINNER Drawn on the 13th! Someone is going to have
FIFTEEN DOLLARS ($ 15.00) to SPEND SPEND SPEND
courtesy of PIGGY PAINT and PARK-AVENUE PRINCESS!!

Thank You For Your Comments and Concerns! You're the
Reason the Park-Avenue Princess Blog is Continuing to Grow!

I'm going to be Celebrating 300 in a HUGE Way! You'll know just HOW HUGE By Thursday!
KISSES - XXX