Nurtureshock: New Thinking About Children
By: Po Bronson and Ashley Merryman
Publisher: Twelve
Available: September 3, 2009
Pages: 352








My Rating:

About the Book:
In a world of modern, involved, caring parents, why are so many kids aggressive and cruel? Where is intelligence hidden in the brain, and why does that matter? Why do cross-racial friendships decrease in schools that are more integrated? If 98% of kids think lying is morally wrong, then why do 98% of kids lie? What's the single most important thing that helps infants learn language?
NurtureShock
is a groundbreaking collaboration between award-winning science journalists Po Bronson and Ashley Merryman. They argue that when it comes to children, we've mistaken good intentions for good ideas. With impeccable storytelling and razor-sharp analysis, they demonstrate that many of modern society's strategies for nurturing children are in fact backfiring--because key twists in the science have been overlooked.
Nothing like a parenting manual, the authors' work is an insightful exploration of themes and issues that transcend children's (and adults') lives.
My Thoughts:
Every now and then a book that's published on a certain topic will race ahead of all other books in that genre. Nurture Shock is one of those books. Parents, Teachers and readers alike will be talking about Nurture Shock for a long time to come. If you're in a parenting group, this is THE PERFECT Book for you! If you're a parent for the first time or the fifteenth time, I guarantee there is something that YOU don't know that's in this book! I also can bet you'll find yourself saying "What if" several different times throughout the book.
What if you could start again? What would you change? Both authors do a fantastic job in explaining simple methods and why they work. It's written in an easy-to-read format and a guide like no other. This book has something for everyone. How teaching and the way our children learn help shape the people they are today.
Many of the tried and true parenting methods don't ring clear in Nurture Shock and when they're thrown up against the latest scientific studies almost seem silly. A true wake-up call to all parents that what they think is the BEST may need a second look. Fresh and new ideas are introduced for our new generation. A welcomed edition to a genre that I believe has needed updating for sometime!
NutureShock is a critical reading guide for rethinking parenting! Children, parenting and diversity, you can find all of that here in authors Bronson and merryman's latest and greatest "
Nurtureshock
".
About the Authors:
Po Bronson and Ashley Merryman's New York Magazine articles on the science of parenting won the magazine journalism award from the American Association for the Advancement of Science and a Clarion Award. Their articles for Time Magazine have won the award for outstanding journalism from the Council on Contemporary Families. Prior to collaborating, Bronson authored five books, including the #1 New York Times bestseller What Should I Do With My Life? Merryman's journalism has appeared in The Washington Post and The National Catholic Reporter.
Bronson lives in San Francisco, with his wife and two children. Merryman lives in Los Angeles, where she runs a church-based tutoring program for inner-city children.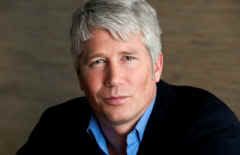 Read NurtureShock
News
!
Fan NurturShock on
FaceBook
!
Learn More About NurtureShock by visiting the
Site
!
GIVEAWAY!!THREE
Of My
LUCKY
Readers Will WIN An
AUDIO
Copy Of Their Very Own!!
Courtesy of Anna and
Hachette Book Group
Books will be coming directly from HBG - So, there are two rules
You MUST Reside in the U.S. or Canada ONLY
Also, You MUST Have a Street Address that You Can Give Me IF You Win
NO P.O. Boxes Please!
How Do you Win?
It's Simple!
You must follow me by hitting the FOLLOW button
that way I can see you and know you are one of my readers!
All Entries MUST be in By Midnight October 10th Winners Drawn on the 11th!
Extra Entries
You MUST be a FOLLOWER with GOOGLE FRIEND CONNECT HERE ON THE BLOG
(It's the Button Over On The Right Side Of the Blog You Should See Your Picture)
I Recommend Following On Twitter -It's NOT Required But I do Contests
and Giveaways There Plus Major Announcements!
The Choice Is Yours!
+2 If you Subscribe by Mail
+2 If you Subscribe via Google Reader
+3 If you TWEET About This Giveaway
+10 If you Follow Me on TWITTER! (Leave @TwitterName)
+10 If you blog about this Giveaway in it's own post (0r any others I'm having)
+15 If you Put My Button On Your Blog and Link Back
Try to Separate your entries one per post!
(+15 for each and every NEW follower you bring me)
They just have to mention it in their post!
Good Luck and HAVE FUN!!
Thank you ALL for Stopping By!
Without you, your comments and input, this blog
wouldn't be able to continue to grow!
Questions/Concerns? Please do not hesitate to Contact ME!
KISSES ~ XXX