Hello Everyone!
OK...
Lizzy Bleu
sent me pictures of somethings that she has made up for the giveaway. I have a bracelet or cuff links (because the winner could either be a Princess or a Prince) and I also have an absolutely adorable bookmark! Now, if I get to 100 followers, I will add a twenty dollar gift certificate to Amazon where you can buy what you want...if we get over that...there will be gifts added. I am going to keep this post on top (if I can ever figure out the sticky post deal) and I'm going to add pictures, and updates here. This contest will run from NOW until the very last Friday in July, which happens to be July 31, 2009 at midnight EST! Good Luck and Have fun!
IMPORTANT! You need to POST HERE! Your initial post counts as ONE!
IF you FOLLOW (by pushing the follow button) before the end of the weekend (Sunday, July 20th at 12 pm EST) you get PLUS 10! Any day after that (PLUS THREE)
IF you FOLLOW (me on TWITTER) before the end of the weekend (Sunday, July 20, at 12 pm EST) you get PLUS 5! Any day after that for this contest it will be (Plus TWO)
IF you SUBSCRIBE (by MAIL) before the end of the weekend (Sunday at 12 pm EST) you get PLUS 5! Any day after that for this contest wil be also a (Plus TWO)
Now, if you do these things (and you need to do at least one to qualify besides posting) after that date, you will get the above PLUS points for each one that you do...and REMEMBER it is NOT who has the most points, but who's name gets drawn, but obviously the more times your name is IN, the greater your chance! GOOD LUCK! This really is a great prize!
Now, if you POST about this on your blog with a LINK BACK (you will earn PLUS THREE per time)
Everytime you TWEET about this and LINK BACK (you will earn PLUS TWO)
If someone mentions YOUR name in their post then YOU get (PLUS TWO) for each person!
You can obviously EARN A TON of POINTS so for each POST...try to keep your own tally. I will be doing the same as I check the links!
As we get more followers, the gift certificates will go up! There is going to be one certificate to AMAZON and one to
LIZZY BLEU's Etsy SHOP
which is full of ADORABLE things!
I'm going to list the pictures of the prizes below and I am going to say that if we reach 100 followers, there will be a $25.00 gift certificate to AMAZON (to buy books or whatever else you'd like) to start off with. For every 50 people people after the first 100 you will be given a gift certificate to
LIZZY BLEU'S Etsy Shop
and I will add on to the AMAZON gift certificate as well!
Remember, this is about NEW and OLD friends enjoying each other's company and blogs! So have fun and spread the word!
Now for the beautiful gifts sent to me by
Lizzy
this morning!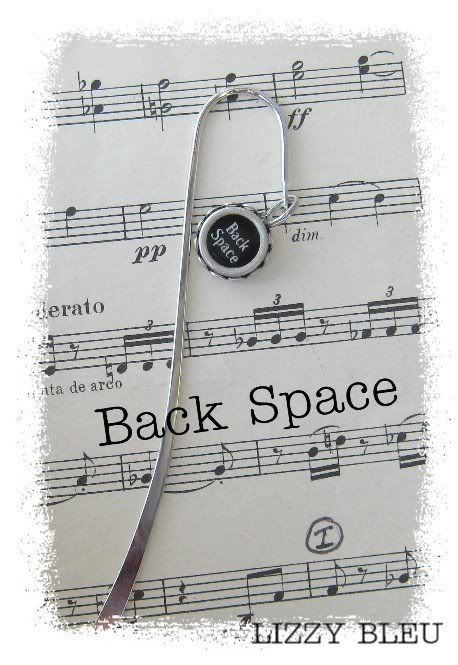 Now those are just too cute!
If you have any questions PLEASE leave a comment below or feel free to email me at IAmHiMaintenance(at)aol(dot)com!
We're almost half-way to 100! So, we're VERY close to the prize getting bigger!
Keep Reading!
KISSES ~ XXX
The Princess