Miche (pronounced "MEE-chee") is sold all over the United States, as well as, in more than 10 different countries around the world! The bags and shells are now available at stores, boutiques, through purse parties and online!

What woman doesn't NEED a Miche bag? Think about it...ONE bag that creates SEVERAL looks! Fabulous idea, right? That's what I thought the very first time I saw the bag and I couldn't wait to try it out for myself. Thanks to the wonderful people at Miche, I got to review this bag with the interchangeable shells!




You want to know what I think? I think it's AMAZING! I can change my bag when I change my outfit in a matter of seconds. What's best is that I don't have to take everything out of my bag and put it into another one just to match! I simply change the shell! Want to see how it works? Just watch:






Here's a little bit behind the bag:
(from the press release)


It's a business story most of us only dream about. In the fall of 2004 29-year-old Michelle Romero was a young, recently married dental assistant who was trying to figure out what to do with her life. During her lunch break one day she did something many women have done, only for Michelle it started a series of events that would change her life.

Michelle is the founder of Miche Bag, the brand that created the wildly popular interchangeable handbag. Michelle came up with the concept after spilling on the outside of her favorite bag. The resulting stain left her frustrated that she would have to replace "the perfect bag". That sparked an idea. What if you could just replace the outside of a purse without taking everything out of your bag? Michelle created a rough prototype and enlisted the help of a friend and confidante, Annette Cavaness. Together they started the process of building a business.




Today, Utah based, Miche Bag is experiencing record-setting growth. With nearly 100 different styles of outer shells to choose from Miche Bag is sold in more than 10 countries around the world. The company is focused on helping other moms generate income for their families through at-home parties, where most of the purses are sold. Miche Bag is also sold online and in select retail locations.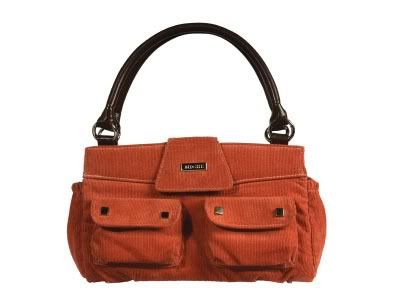 Michelle has two children under the age of 3. Annette is a mom to three kids; ages 5, 3, and 1. She is in the process of relocating to Germany to run the European operations for Miche Bag.

The Utah based Miche Company is responsible for this wildly popular handbag and it's even expanding it's look to go "slouchy". No longer are they just the sleek interchangeable shells (though they will still carry the classic bags), co-founder Michele Romero says, "These new slouchy shells give women the best of both worlds. A structured inside so you don't lose all of your contents in the mix, and a slouchy outside for a new trendy look that completely changes the look of the Miche Bag. It truly is one bag, endless possibilities!"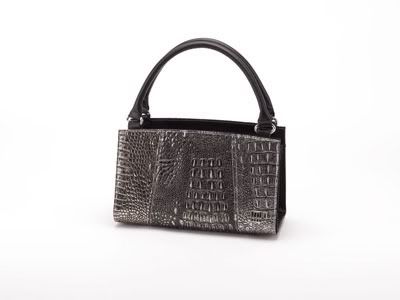 The Miche Bag is a simple, yet brilliant, concept. In a matter of seconds you can change the entire look and feel of your purse to match any outfit without ever moving the inside contents. Different shells attach seamlessly to the base bag using magnets to hold the shell in place. The new slouchy bag not only changes the color and texture of the bag, but the entire shape as well.
Here are some helpful links:
And now...the FUN part! Do you want a Miche Bag of your very own? If you do, I just happen to have a bag, a pair of short handles, and two different interchangeable shells to give away to one lucky winner! That's a little over $100.00 retail value!!
Here are the Rules:

This contest is open to EVERYONE *Yes, that means NOT just US and Canada!
The only MUST is that you be a reader of mine and follow my blog, that's the only rule.

How to win:

Leave me a comment with your name and email address and your favorite shell
and Follow me
+5 Follow me on twitter (Leave you @name)
+3 Tweet about this (link back)(unlimited tweets!!)
+5 Blog about this (link back)
+10 Put my button on your blog and link back!
Your entries may be all in one entry or in separate entries...You choose!
This giveaway will run until Sept. 13th (Midnight EST) WINNER drawn Sept. 14th
BEST OF LUCK and HAVE FUN!!
Again, I'd like to thank J.K. Gregory and Miche Bags for this WONDERFUL opportunity!
Kisses ~ XXX