Thug Lovin'
by: Wahida Clark
Publisher: Grand Central Publishing
Release Date: August 10, 2009
Pages: 352
Wahida Clark's
Web Page
Wahida Clark's
MySpace

Synopsis:
Tasha and Trae, the hood's favorite couple, are still together following the events of Thug Matrimony. Even with their relocation to sunny Los Angeles, the drama of New York cannot be escaped. From running a nightclub to dealing with models, shady lawyers, big money, new kinds of temptations, seductions, and drugs-not to mention new love interests-can this infamous couple weather all the storms and keep it together?
My Thoughts:
Oh how it pains me to give this book only 3.5 Tiaras...but, let me explain why.

I really don't know where to start with just how I feel about Thug Lovin'. I do however know EXACTLY how I feel about books 1-3 (which I loved)! Tasha and Trae were such a great couple through out this entire series and I loved the way that each and every female character is portrayed as a strong woman able to stand on her own, yet stand BY her man. But, in Thug lovin', I was at a loss! Some of Trae's behavior we would never want our sisters, daughters or friends to tolerate by any means. The cheating and the beatings? That's not the trae I fell in love with. In the second book, Tasha is Trae's entire world and in Thug Lovin' she means nothing?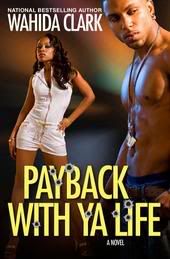 The story taking such a huge plunge makes me a little worried about what else may happen. The good part is that we get to see the entire gang back again that includes Trae, Tasha, Kaylin, and Angel just to mention a few. What I love about these characters is that they are very real and each goes through a tough real life circumstance. Wahida Clark has a wonderful and unique writing skill that keeps me reading these novels. She has a way of bringing the characters to life!

In short, while Thug Lovin' is extremely well-written, it just isn't the same couple I fell in love with! So it left me a little disappointed. Some of the things that happen are just jaw-dropping! However, I applaud Wahida for taking on such controversial issues, but could I PLEASE have the OLD Tasha and Trae back? Pretty please...
About the Author

Wahida Clark:

Wahida Clark was born and raised in Trenton, New Jersey. She began writing fiction while incarcerated at a woman's federal camp in Lexington, Kentucky. Her first novel, Thugs and the Women Who Love Them, and the sequel, Every Thug Needs a Lady, appeared on the Essence bestsellers list. Since her release, Wahida has achieved much success with her follow-up of Thug Matrimony. Her most recent work, Payback With Ya Life, made its way onto the prestigious New York Times bestseller's list.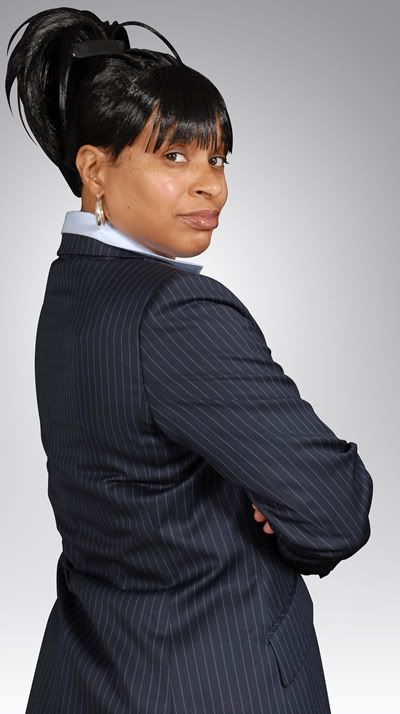 Wahida continues to amplify the urban landscape from her home and office in East Orange, New Jersey.

Now, if you want to judge for yourself, I have a copy of both "Thug Lovin' " and Wahida's previous title "Payback With Ya' Life"! You want to win BOTH books? I know you do!



Here are the Rules:

You MUST be a Resident of Either the U.S. or Canada

You Must be able to send me a mailing address

(Sorry - No P.O. Boxes...Please)

You must be a reader of mine and a follower of my blog!

Contest is Open until September 13th (Midnight EST)

WINNER DRAWN SEPTEMBER 14th!

How do you win?

First comment leave your name and email address

+2 if you tweet about this (link back)

+3 if you follow me on Twitter

+5 if you Blog about this contest (link back)

+10 if you put my button on your blog and link me back

Questions?

Use the comments link up top and I'll be happy to help!

Best of Luck and Have Fun!

You just might win TWO great books

Courtesy of Miriam and Hachette Books!

KISSES ~ XXX