No, this is definitely NOT a typing error! Someone CAN and WILL win a Fifty Dollar Gift-Certificate to Lizzy Bleu's Etsy shop!
That means you can pick out whatever you'd like or even convo her for a OOAK piece! I have several of her pieces and LOVE them all! I'm sure you remember our last giveaway with Lizzy Bleu, don't you? If not, you can see the post and check out some of her GORGEOUS Vintage Typewriter Jewelry - HERE!
This month Lizzy will be here for an interview and to celebrate, I want you to start looking at her shop now and see what you might like to win. She is still going to have the Vintage Bookworm Bracelets available and the Bookmarks that were seen in the other post as well. Her button is listed right on my blog so you can click and go or just hit one of the links in this post!
Since you've already seen some of her Vintage Typewriter Bookish Jewelry and Bookmarks, I thought
I'd list a few other things she has in her shop right now for fun and then we'll get to just HOW you can win! OK?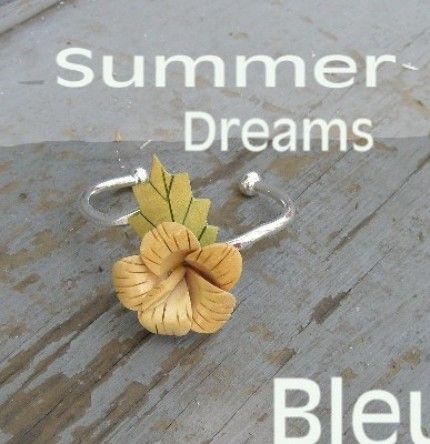 This contest will close at MIDNIGHT on August 31st (EST)...NO EXCEPTIONS! I will choose a winner on September 1st and post it right here, on the blog! You wanna' know how? Ya' know you do!
OK, to win a FIFTY DOLLAR GIFT-CERTIFICATE to LIZZY BLEU'S SHOP, just follow these rules and you're in!
**RULES FOR THIS GIVEAWAY**
This contest is only open to followers of my blog residing anywhere in the world - Yes, it's open to EVERYONE! So, if you're not already following, please hit the "Follow" button over to the right!
All entries can either be separate or all in one box, that's up to you!
Your first comment should include your name and email address
+2 if you subscribe via email
+5 if you follow me on Twitter
+5 if you blog about this on your blog or anywhere else (link back please)
+3 if you tweet this giveaway (link back please)
+
3 for mentioning your Favorite item in Lizzy's Shop
+3 for each contest (other than this one) that you've entered that's CURRENTLY running on my site.
**UPDATE: Because of the NEW Blog and NEW Button***
I will add + 10 to anyone that takes my button and posts it on there
own blog with a link back here to me!
Also, it's easier for me if you list your extras as I have above!
Any questions? Just post them below or if that won't do please feel free to e-mail me at
IAmHiMaintenance@aol.com
.
That's it! Good luck everyone and Have FUN! On September 1st someone is going to have FIFTY DOLLARS ($50.00) to SPEND SPEND SPEND courtesy of LIZZY BLEU and PARK-AVENUE PRINCESS!!